Now you can start publishing the electricity bills into Xero Accounting software from the Bill Concierge App easily through following steps
Go to Setup > My Account > Xero Setup or use the "Xero Setup" quick link on your dashboard

Setup from My Account Page

Or click on Xero Setup on Dashboard

Click on "Connect to Xero" button and you will be taken to Xero login page for you to login and establish the connection between BillConcierge and Xero

Select the Organisation that you would like to connect as below and click on "Allow Access" blue button. Please ensure the selected company on your Xero account is already not connected to another Bill Concierge app account.
Now that your connection has been successfully established, we just need to map a few fields on Xero Setup page quickly to complete the process so that bills when published into Xero gets allocated to right supplier and account codes.
Suppliers on Bill Concierge should be mapped Suppliers that you have created on Xero. If you can find the supplier, you can add a Supplier in Xero by clicking on button "Add Supplier in Xero" button. Once created the supplier in Xero, just come back to the Xero setup page on Bill Concierge and refresh the page to find the supplier in the dropdown select option.
Assign your account Codes
Select the Tax setting
Select the status to publish within Xero
Make sure to save your setting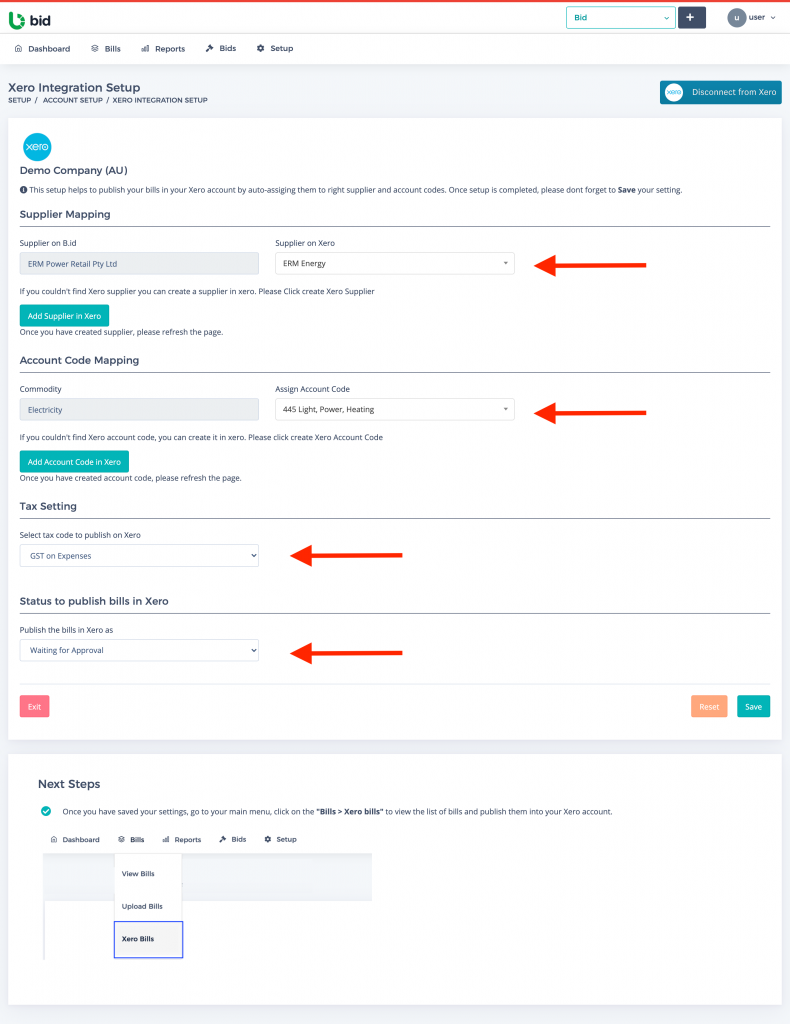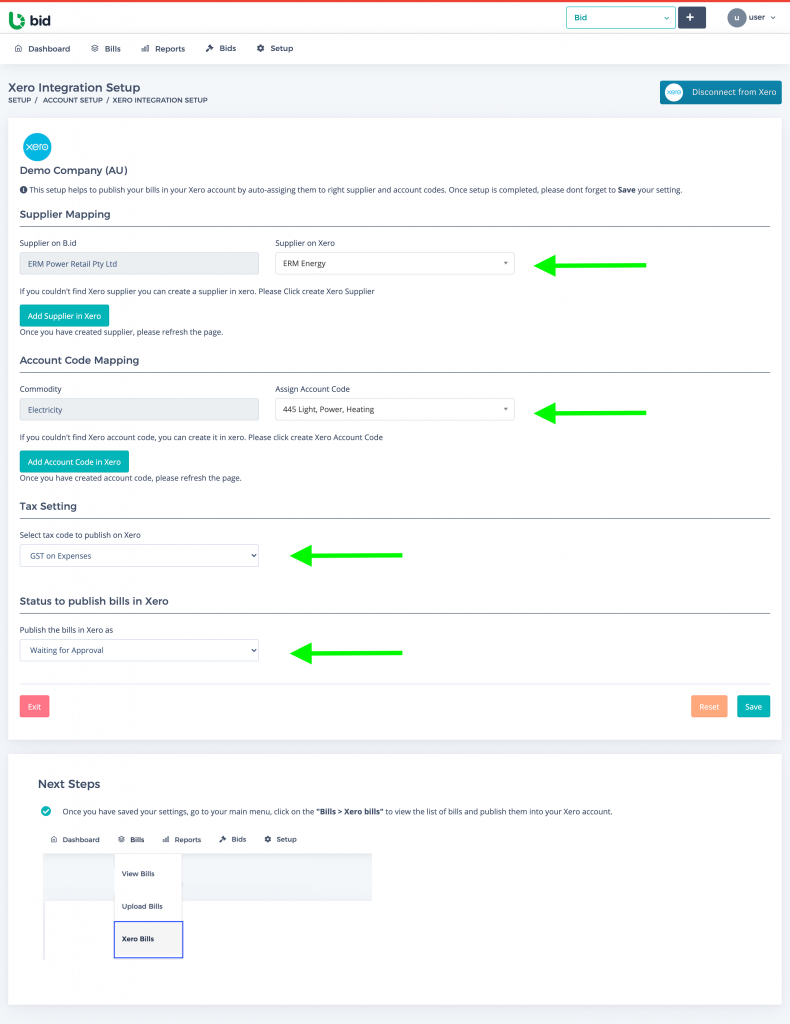 Your setup is now complete, you can go to Bills > Xero bills to start publishing the bills into Xero account now.